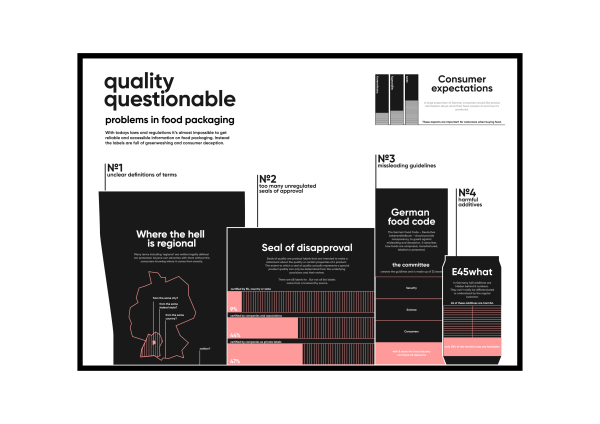 storyboard for the AR extension. The poster is shown in AR.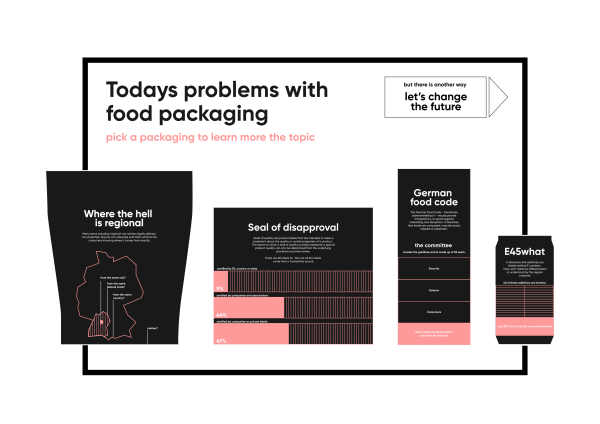 The packagings are distributed and a new interface is shown.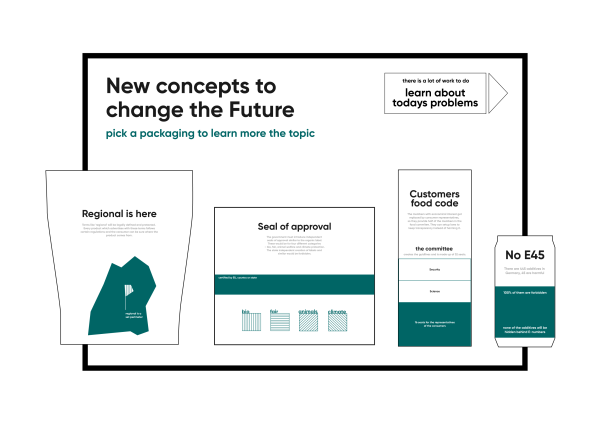 With tapping on a button, the future possibilities come to view.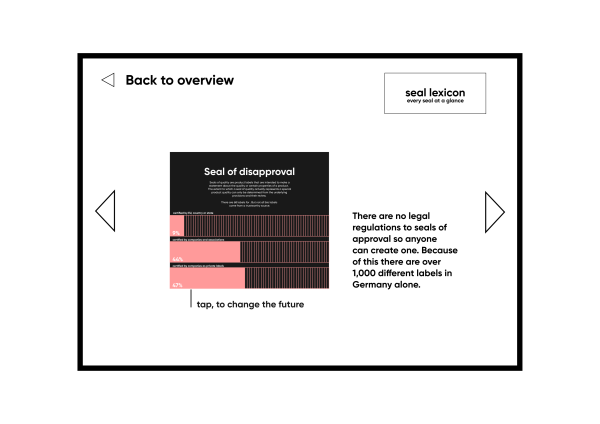 When one packaging is tapped on, more information about the topic can be found.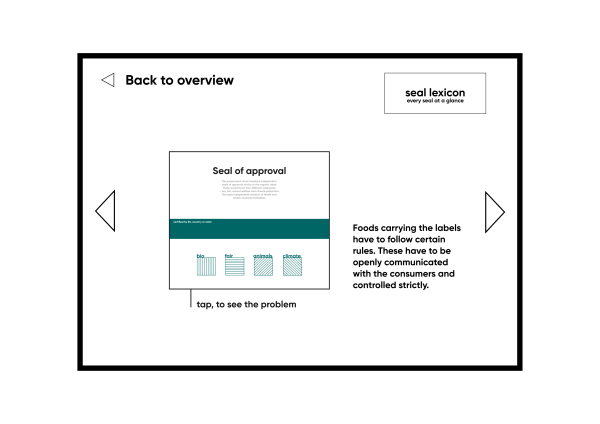 This packaging will also turn to show the future solution to this specific problem.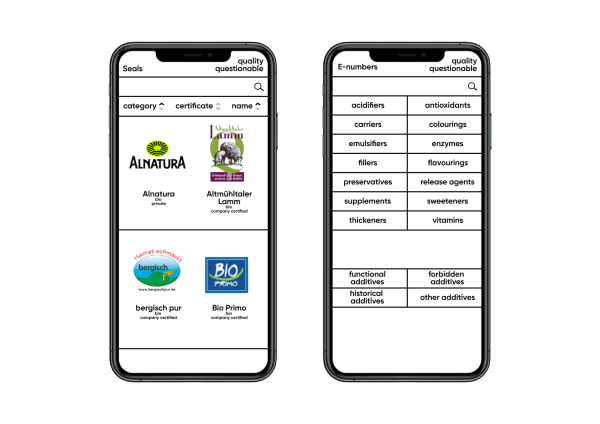 There are online databases also accessible through AR, showing a collection of seals and E-numbers.
Weitere Projekte aus diesem Kurs